1994 NDGA Convention - Topeka, Kansas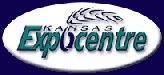 The twentieth annual NDGA Convention was held July 9 & 10 at the Kansas Expocentre in Topeka, Kansas. Pat Rose was show Chairman. Total paid attendance, including the Preview night, was 1186.
Seminars and Speakers at the 1994 NDGA Convention
There were four seminars presented in Topeka, two on Saturday and two on Sunday. Speakers and topics were:
Anita Wood - "Adam to Windsor"
Bob & Myrna Garrison - "Imperial Milk Glass"
Pat Ervin - "Bedroom Lamps of the 20's, 30's & 40's"
Dick Spencer - "Glass Animals of the Depression Era"
Dealers for the 1994 Convention
Thirty six top quality dealers brought their best merchandise to the Convention in 1994:
Byron & Barbara Canine
Anderson, IN
Bill & Hazel Daniels
Antiques, Glassware ,Etc.
Arnold, MO
Helen Gschwend
Yesterdaze Matching Service
Pekin, IL
Calvin & Gwyn Key
Key's Glass Kottage
Hazel, KY
Harry & Anita Wood
Anita's End
Odessa, TX
Betty & Dale Bass
Betty & Dale's Antiques
Caney, KS
Dick & Pat Spencer
Glass And More
O'Fallon, IL
Dale Riendeau
Nostalgic Treasures
Grand Rapids, MN
Carol Clary & Gary Pikett
The House Of Glass
Houston, TX
Art & Shirley Moore
Tulsa, OK
John & Peggy Scott
Scott's Antiques
Springfield, MO
Don & Jane Rogers
Wentzville, MO
Bob & Judy Schmidgall
Dr. Bob's Antiques
Arkadelphia, AR
Linda Hukriede Riendeau
Linda's Caravan
Grand Rapids, MN
Len & Arlyn Ols
Neighbor's Antiques
Cleveland, OH
Helen & Gene Allen
Overland Park, KS
Sam & Becky Collings
Hardtines Glassware
Brookfield, OH
Jerry & Linda Gordy
Davenport, IA
Pat & Sharon Ervin
Rae Patrick Enterprises
Sycamore, IL
Dennis Bialek
Hudson, NY
John & Judy Bine
John & Judy's
St. Charles, MO
Dan Kramer
D & B Antiques
Peoria, IL
Jim & Margaret Davis
Lots Of Strange Things
Springfield, IL
John & Kathy Oppelt
K-J Antiques
Neenah, WI
Jay & Donna Upham
Second Time Around
Jamestown, OH
Diana Charles
Diana & Janet's Glass
Hagerstown, IN
Kent Washburn
Kent Washburn Antiques
San Antonio, TX
Esther Mitchell
Little Rock, AR
Bob & Betty Conner
Iron Kettle
Augusta, KS
Bob & Myrna Garrison
Collector's Loot
Arlington, TX
Earl Johnson
Classique Glass Co.
Tulsa, OK
Jim & Rose Curnutt
Kitschy Cat Collectibles
Western Springs, IL
Julian & Carol McEwen
McEwen's Extras
Wichita, KS
Max Miller
Max Miller Antiques
Houston,, TX
Jack & Joyce Nichols
J & J Glassaramics
Ft. Walton Beach, FL
Lorrie Kitchen & Dan Tucker
Toledo, OH
Displays presented at Topeka
The following is the list of the 14 tables of displays at the 1994 NDGA Convention in Topeka. Thanks to Pat Rose for the color photographs. Apologies for not having the last one in color (it came from the News & Views). Click on the small thumbnail photograph to see a larger image.
Photo link
Name(s)
Pattern
Manufacturer

Denis & Val Warkentine
Teardrop
Duncan & Miller Glass Co.

Walt & Pat Martin
Royal Ruby
Hocking Glass Co.

Dick & Thyra Davis
American Sweetheart
Macbeth-Evans Glass Co.

Alva & Donna Sowers
Cherry Blossom
Jeannette Glass Co.

John & Peggy Scott
Blue Ridge
Southern Potteries

Pat & Bill Rose
Adam
Jeannette Glass Co.

Gene Loveland
Emerald Crest
Fenton Art Glass Co.

Helen & Gene Allen
Royal Lace
Hazel Atlas Glass Co.

Dick & Pat Spencer
Alexandrite
A. H. Heisey Glass Co.

Eugene & Maryann Welter
English Hobnail
Westmoreland Glass Co.

Carol & Julian McEwen
Windsor Diamond
Jeannette Glass Co.

Larry & Barb Taylor
Katy Blue
Imperial Glass Co.

Don & Jane Rogers
Cambridge Colors
Cambridge Glass Co.

Donna & Alva Sowers
Iris & Herringbone
Jeannette Glass Co.